Queenstown Mountain Biking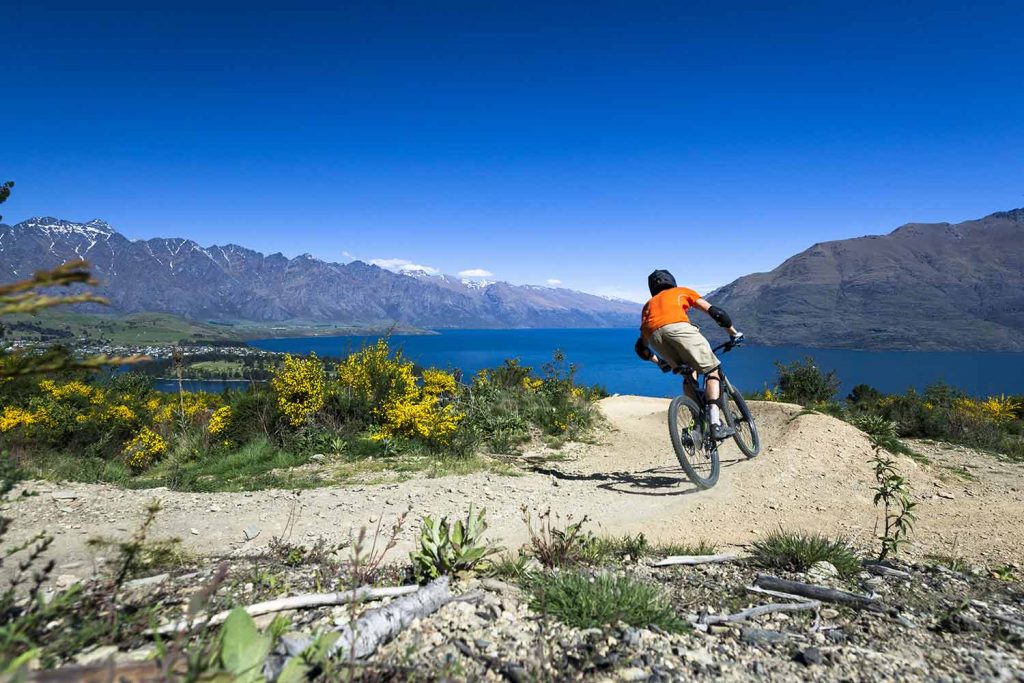 Mountain biking has always been a very popular activity around Queenstown. There have, for years been great trails to do not only in Queenstown, but in the surrounding area. Recently, Skyline Godola have added to the excitement by adding bike racks to their cable car which climbs bobs peak every…
Mountain biking has always been a very popular activity around Queenstown. There have, for years been great trails to do not only in Queenstown, but in the surrounding area.
Recently, Skyline Godola have added to the excitement by adding bike racks to their cable car which climbs bobs peak every day. Add to that the extra trails which have been made on the mountain, and it all adds up to a great time for beginners through to the most extreme of bikers.
As the Alpine lodge is just across the way from the gondola base, we have now provided our mountain biking guests with FREE secure bike storage for those wanting multiple days on the hill.
So for anybody from a complete novice to an experienced mountain biker, Queenstown offers it all and Alpine Lodge Backpackers will help you experience every bit of it……..